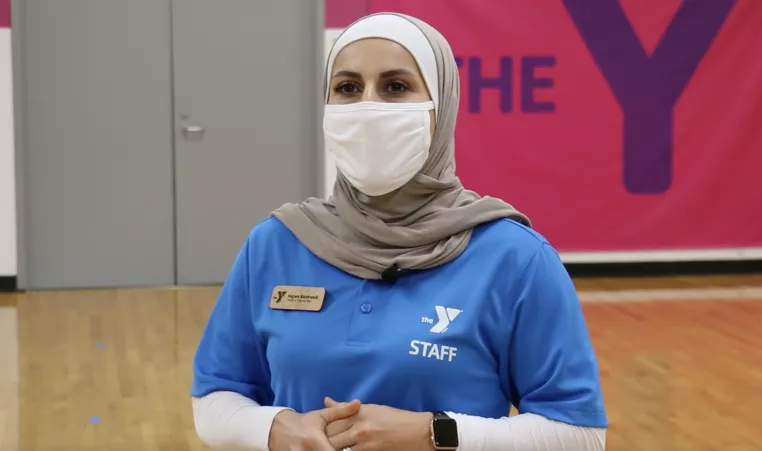 From long time member to employee.
Najwa Abukweik loves the mission of the YMCA. She was hired in 2020 at Hilliard/Ray Patch Family YMCA, after being a member there for more than a decade. 
She says her family is a Y family. They love the fun and fitness the Y provides. Her favorite part? The diversity and the welcoming atmosphere. We love having you on our team Najwa! Thanks for everything you do.