Child Care Employment
Are you passionate about helping others and investing in our youth? We're hiring for full-time and part-time early learning and school-age child care staff!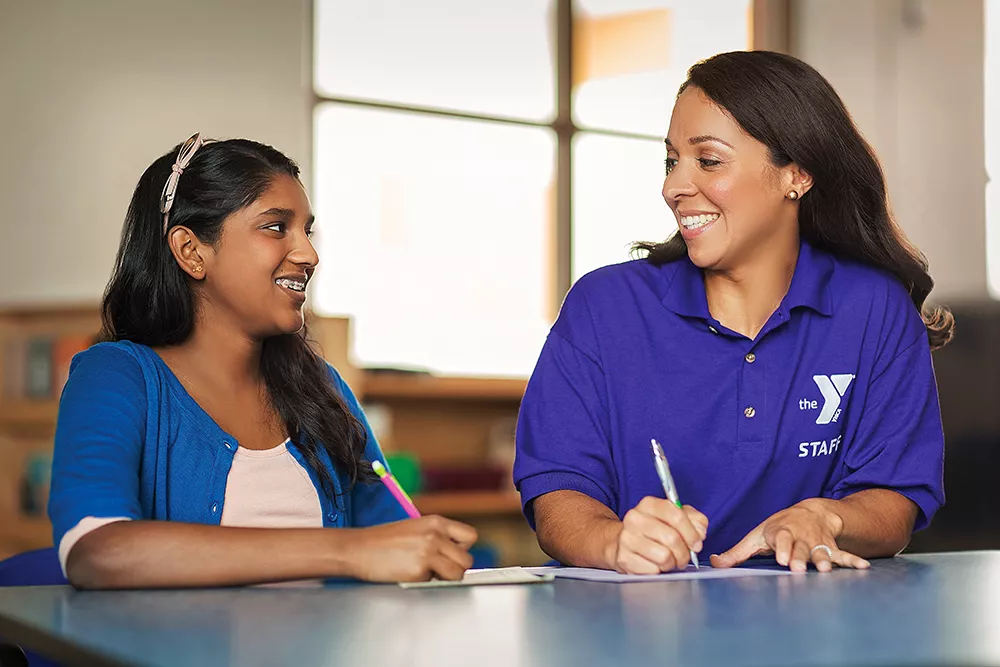 At the YMCA of Central Ohio you'll find more than a job, you'll find a meaningful career where you can learn, grow and thrive. We have multiple positions open on our child care team, where you can do meaningful work and grow professionally. Reach your full potential, learn new skills and impact your community. 
 
Why the Y
Largest Child Care Provider Locally, Statewide and Nationally
High quality
Free professional development 
College/University discount opportunities self and family members 
10 year service-student loan forgiveness options
Key Benefits
Flexible hours 
Family-friendly environment                                                 
FREE YMCA Membership
Discounted programming
Career growth opportunities
Paid trainings 
Gain leadership experience
Work with diverse teams
Impact your community
Pet Insurance
Paid Family Leave

During the pandemic, our staff members worked to make sure families in our community had reliable access to childcare. Hear this mother's story of the crucial care her family received while she battled the pandemic as an essential worker.